It's all about
being social.
We transform how you engage with your audience in today's digital landscape by strategically creating & disseminating well-rounded, engaging content to establish an active online community that indulges in conversations with your brand and compels their network to join in.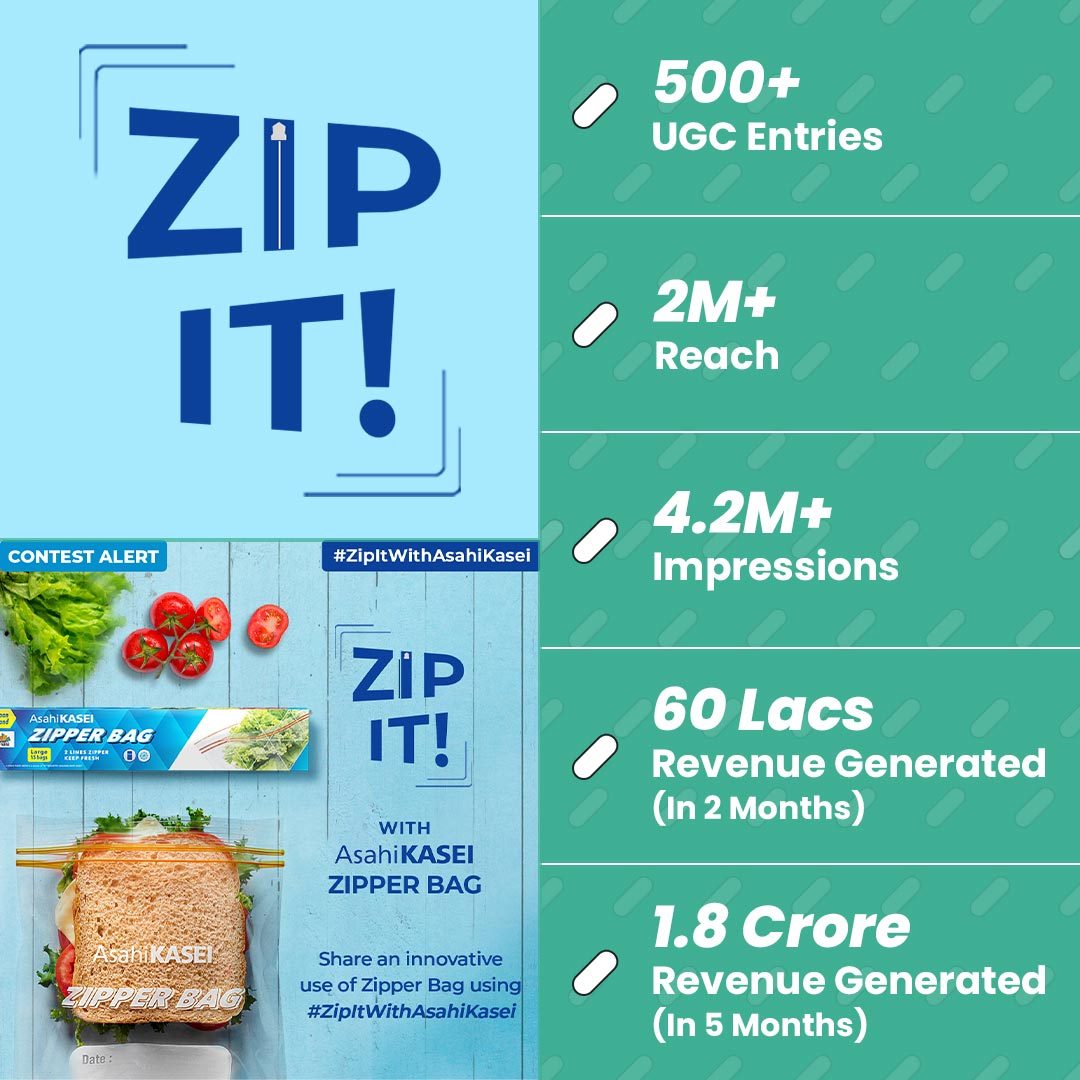 A campaign to introduce Asahi Kasei's Zipper Bag in India.
The campaign aimed to generate awareness and engagement for the newly launched product.

We utilised strategic digital advertising and marketing, targeting moms and home cooks to amplify the content created. A UGC contest was held when participants were asked to share their most innovative uses of the Zipper Bag, resulting in over 500 entries that also helped the brand discover creative uses of the product that had not previously considered such as storing jewellery, medicines, cosmetics, etc.

The product was launched on September 30, 2021, and sold out within two months, by December 2021. They sold 25,000 pieces generating 60 Lacs in revenue.

By March 2022, sales increased to 75,000 pieces, resulting in a total revenue of 1.8 Crore.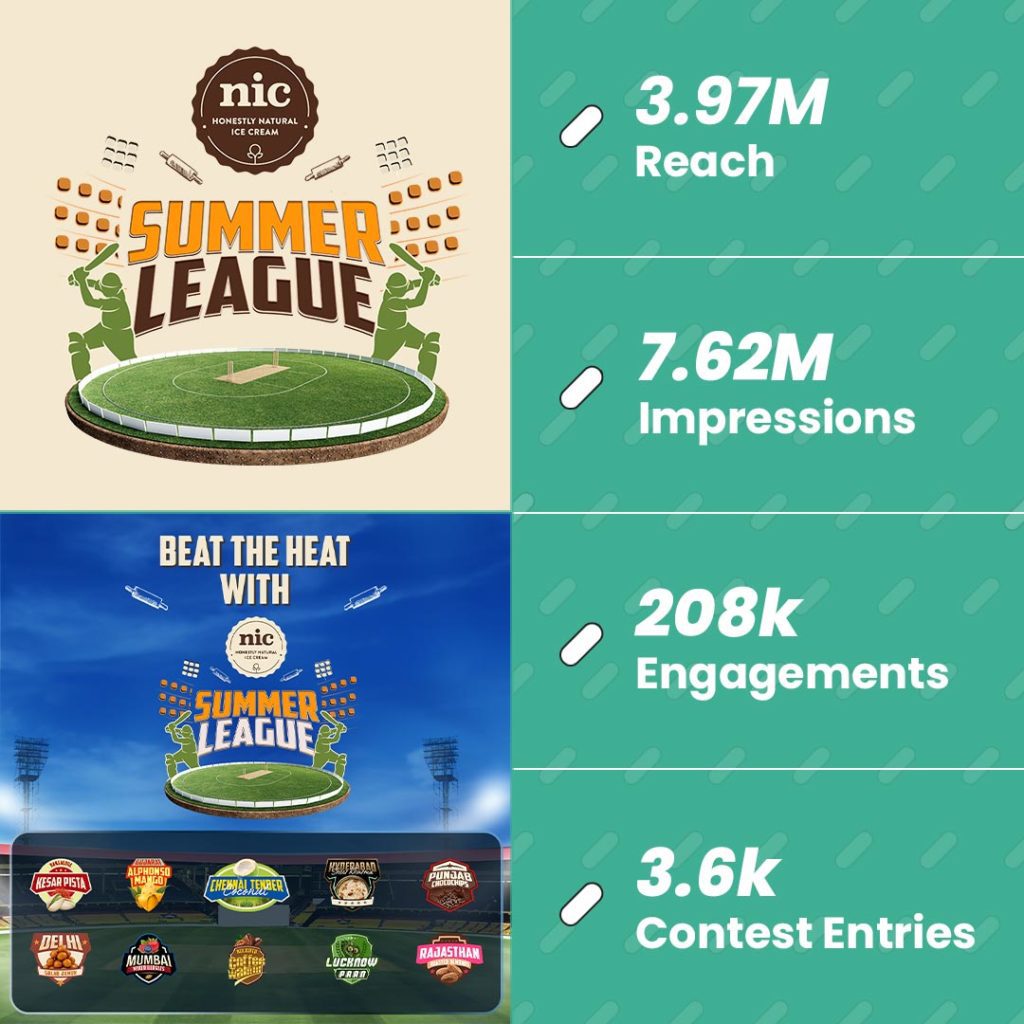 An IPL-themed 'Predict & Win' Contest to engage the NIC Ice Cream community and build followers.
The #NICSummerLeague was an IPL 'Predict & Win' Contest launched during the IPL Season of 2022. The goal of the campaign was primarily to increase Followers and Engagement.
As part of the campaign, we designed custom team names and logos using the brand's ice cream variants – aligned with the actual IPL teams such as Lucknow Paan, Chennai Tender Coconut, Delhi Gulab Jamun, Hyderabad Sheer Kurma, etc.
Every week we held an Instagram contest and asked people to guess who would win in an upcoming match. 100 lucky participants to predict correctly would win free NIC Ice Cream worth Rs. 500 each, and the results speak for itself.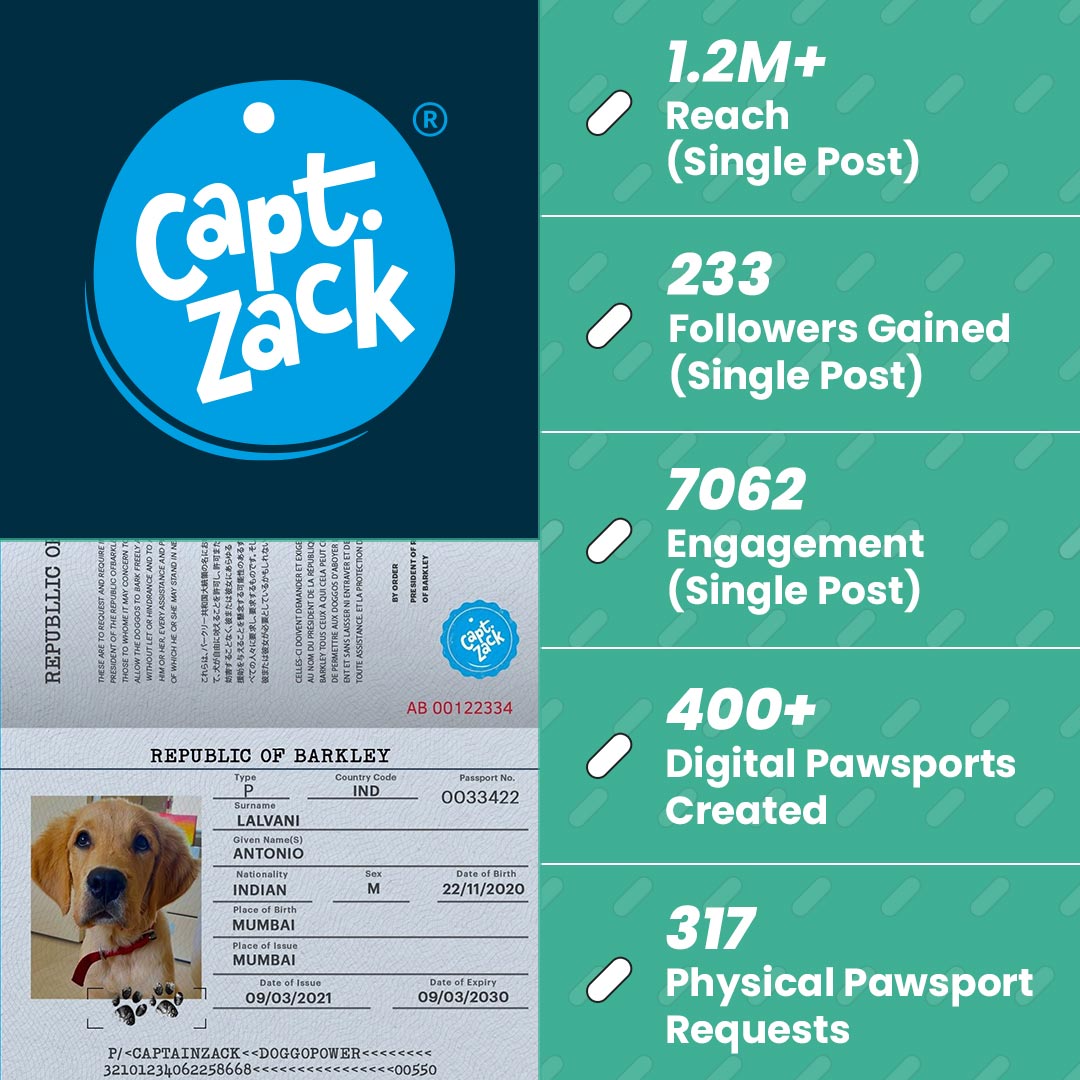 A prime example of how a post idea turned into an actual product, leading to the introduction of their first-ever loyalty program.
CZ Pawsport originally started as just a one-off random cute post idea to generate engagement. However, due to the overwhelmingly positive feedback and demand for this digital product, the brand turned it into an actual physical product that users could purchase.

This eventually led to the introduction of their first-ever loyalty program, which users had a physical booklet for.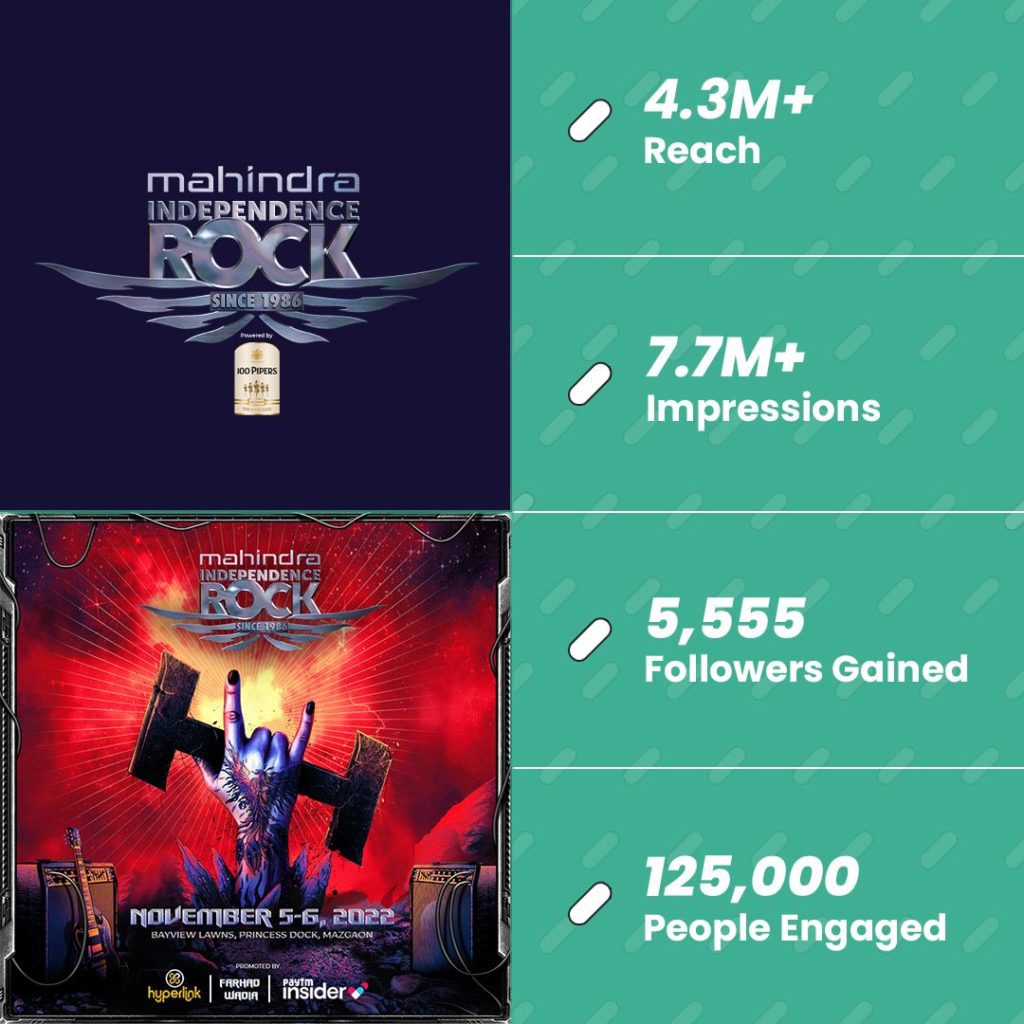 A four-month project aimed at resurrecting the 28th Edition of Independence Rock, India's marquee Rock Music festival.
After a decade-long break, Independence Rock, also known as I-Rock, made a triumphant return. Our task was to reignite people's passion for rock music by blending nostalgic yet engaging content from previous editions, creating a once-in-a-lifetime experience.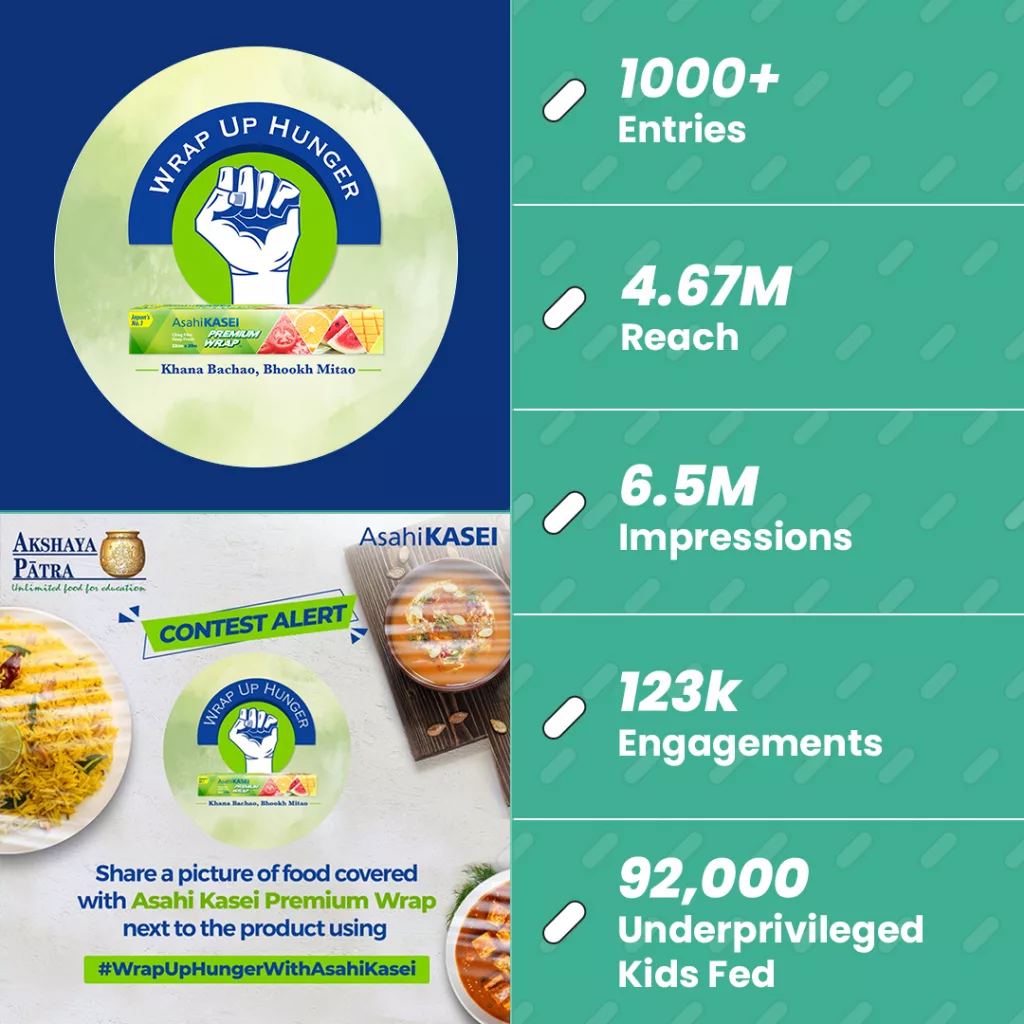 #WrapUpHungerWithAsahiKasei
An initiative aiming to tackle the twin issues of food wastage and classroom hunger prevalent in India.
Despite the world producing enough food to feed everyone, as many as 811 million people go hungry every day. In India, 61% of food waste comes from households, and a staggering number of school children suffer from hunger.
To make a real difference, our client Asahi Kasei partnered with The Akshaya Patra Foundation to launch the 'Wrap Up Hunger With Asahi Kasei' initiative. 
Using our Premium Wrap (which specialises in keeping leftover food fresh for longer), we encourage our social media community to cover their  leftover food and post a picture with the hashtag #WrapUpHungerWithAsahiKasei.  For every picture posted, Asahi Kasei fed three underprivileged school children in partnership with The Akshaya Patra Foundation.
Over the course of 8 months, we received thousands of entries, all of which have helped us fill the plates of 92,000 underprivileged kids. 
The active participation of people led to a significant impact on social media. Collectively, their posts had a reach of over 4.67M, more than 6.5M impressions, and over 123k engagements.
+
Clients collaborated with
+
Brands Launched Digitally
Want to get on the Social Pill?

Let's schedule a consultation.