Maximise your revenue.
Minimise your spending.
We specialise in deploying a ROAS (Return on Advertising Spends) driven approach that connects brands with audiences that are more likely to make a purchase decision based on extensive testing. We work on a small retainer plus incentive-based mutual growth model.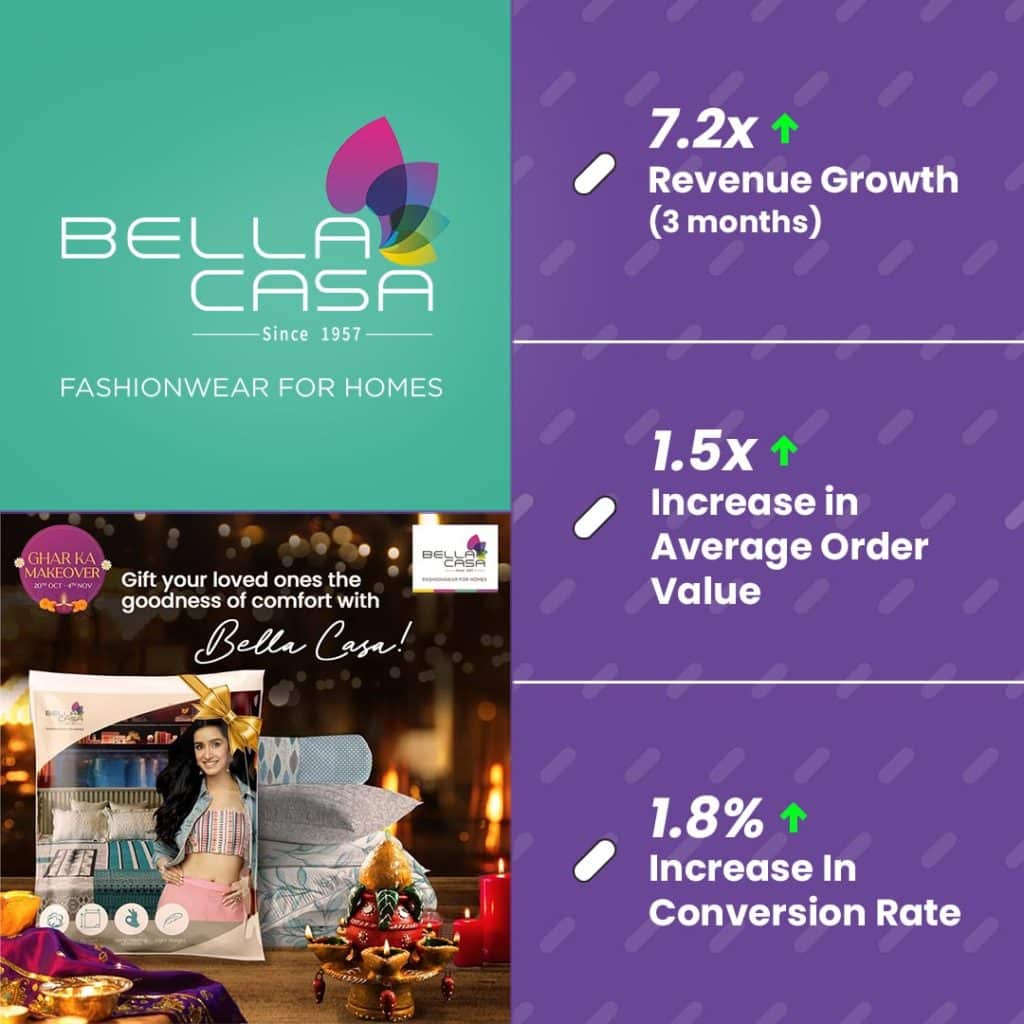 Generating Sales of Home Furnishing Products on the brand's E-commerce Store

Bella Casa – a home furnishing brand specializing in bed linens – approached us to create a performance marketing campaign focused on generating revenue from their online store. 
Using data analysis and client collaboration, we identified the potential target audience and devised a focused strategy using Google shopping and social media platforms. 
The results spoke for themselves, with a 7.2x growth in revenue in just 3 months, a 1.5x increase in AOV (Average Order Value), and a 1.8% increase in conversion rate.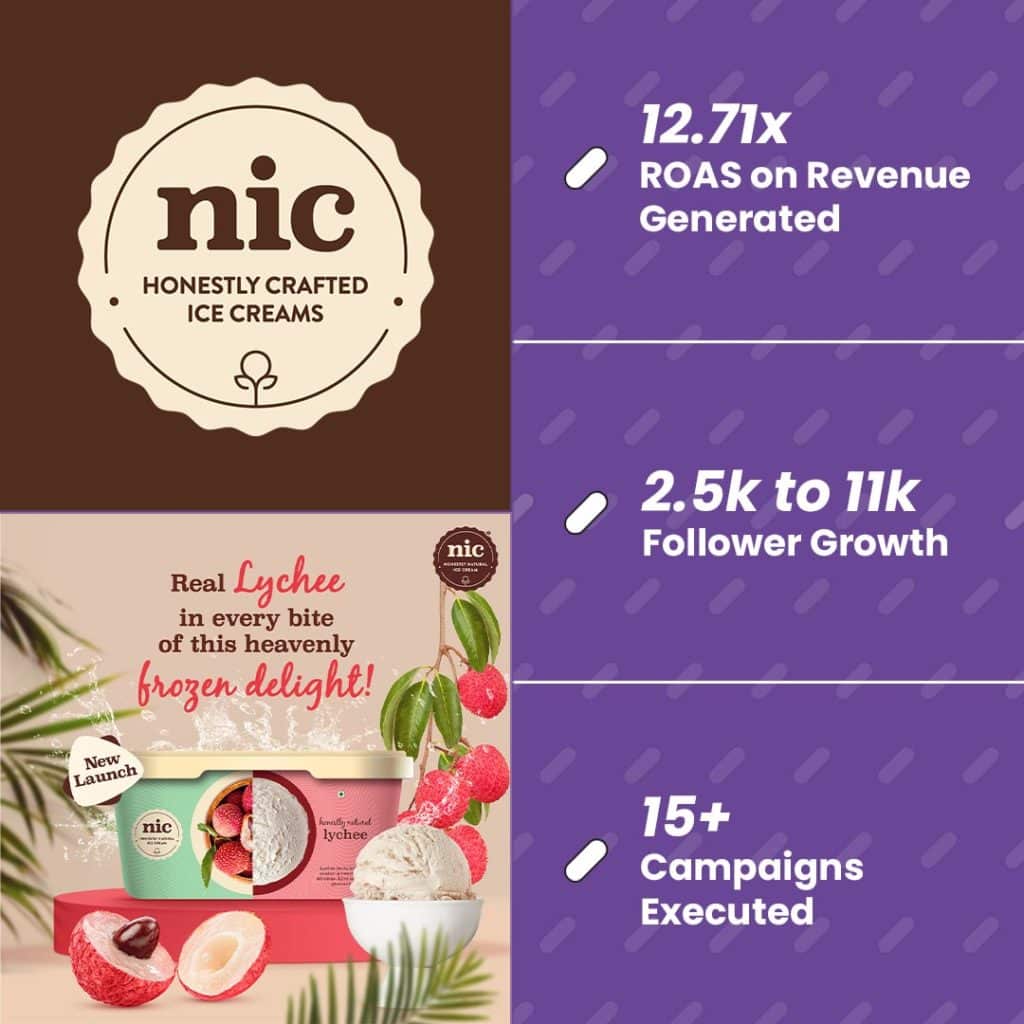 Driving E-commerce sales of Ice Creams on NIC Ice Creams website

With a strong physical presence in over 86 cities, NIC Ice Creams was open to exploring the potential of the digital medium.
We developed a tailored strategy to promote the brand's self-delivery portal through Facebook and Instagram. Visually appealing and engaging Ad Campaigns were created that resonated with the audience, resulting in a 12.71x ROAS and revenue of more than Rs 10 Lacs with just a spend of around Rs 80,000. 
Our performance marketing campaign not only helped NIC Ice Creams achieve their business objectives but also enabled them to scale their online presence and drive more sales.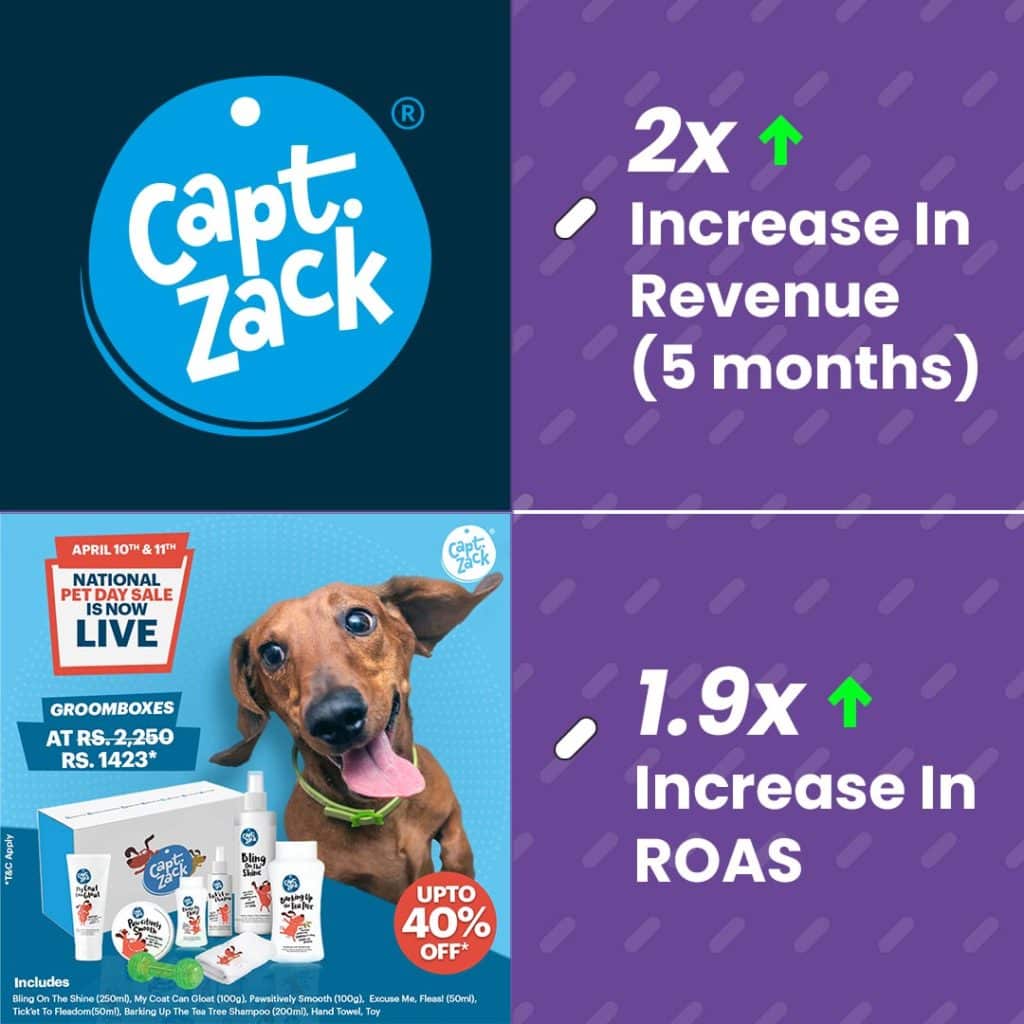 Boosting E-commerce sales for pet grooming products on the brand's website

For Captain Zack, our agency was tasked with the two-fold objective of developing a performance marketing campaign that establishes the brand as an industry leader and to generate sales for their combos on their eCommerce store. 
As part of our strategy, we collaborated with the brand's founder to develop a persona of their target audience and analysed their Amazon sales data to create pinpoint targeting. 
Our efforts led to a 2x increase in revenue within just 5 months, and we successfully established their newly launched product line of Pet Perfumes and Pet Treats.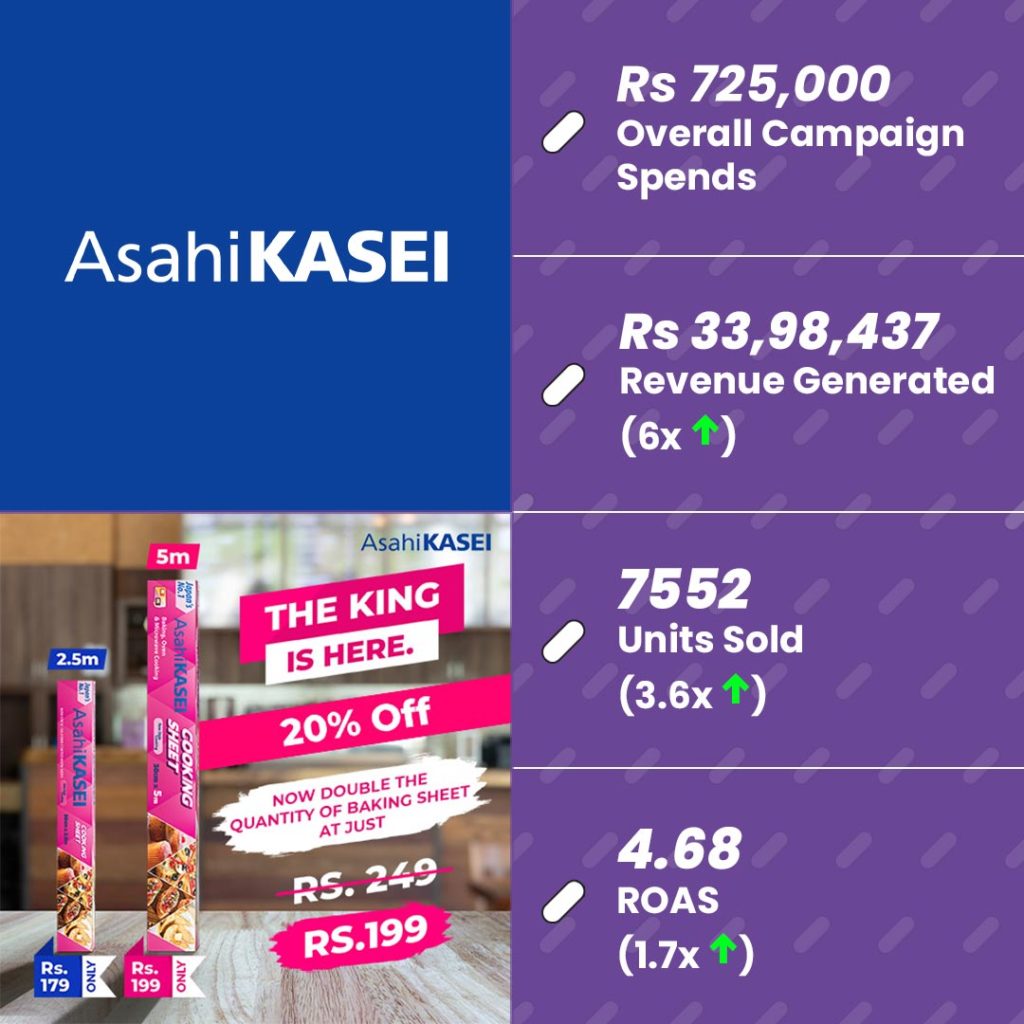 Generating sales for the brand's products on the BigBasket platform.

Asahi Kasei specialises in Premium Kitchen Consumables that was selling their products on BigBasket and Amazon. Our objective was to boost their sales on BigBasket.
We leveraged Facebook and Google Advertising to dynamically target potential customers based on stock availability to achieve our goal.
The overall digital advertising spend for this campaign was Rs. 725,000, and the results were impressive. The campaign generated revenue of Rs. 33,98,437, which represents a 6x increase in sales. The number of units sold increased by 3.6x to 7,552, and the Return On Ad Spend (ROAS) increased by 1.7x to 4.68.
Want to maximize your marketing potential with our performance-focused approach?
Let's Talk!