Search Engine Optimization
Outrank your
competition. Period.
We help you outrank your competition on search engines via strategic On-Page and Off-Page SEO, that help generate increasing organic traffic to your website that potentially convert to sales.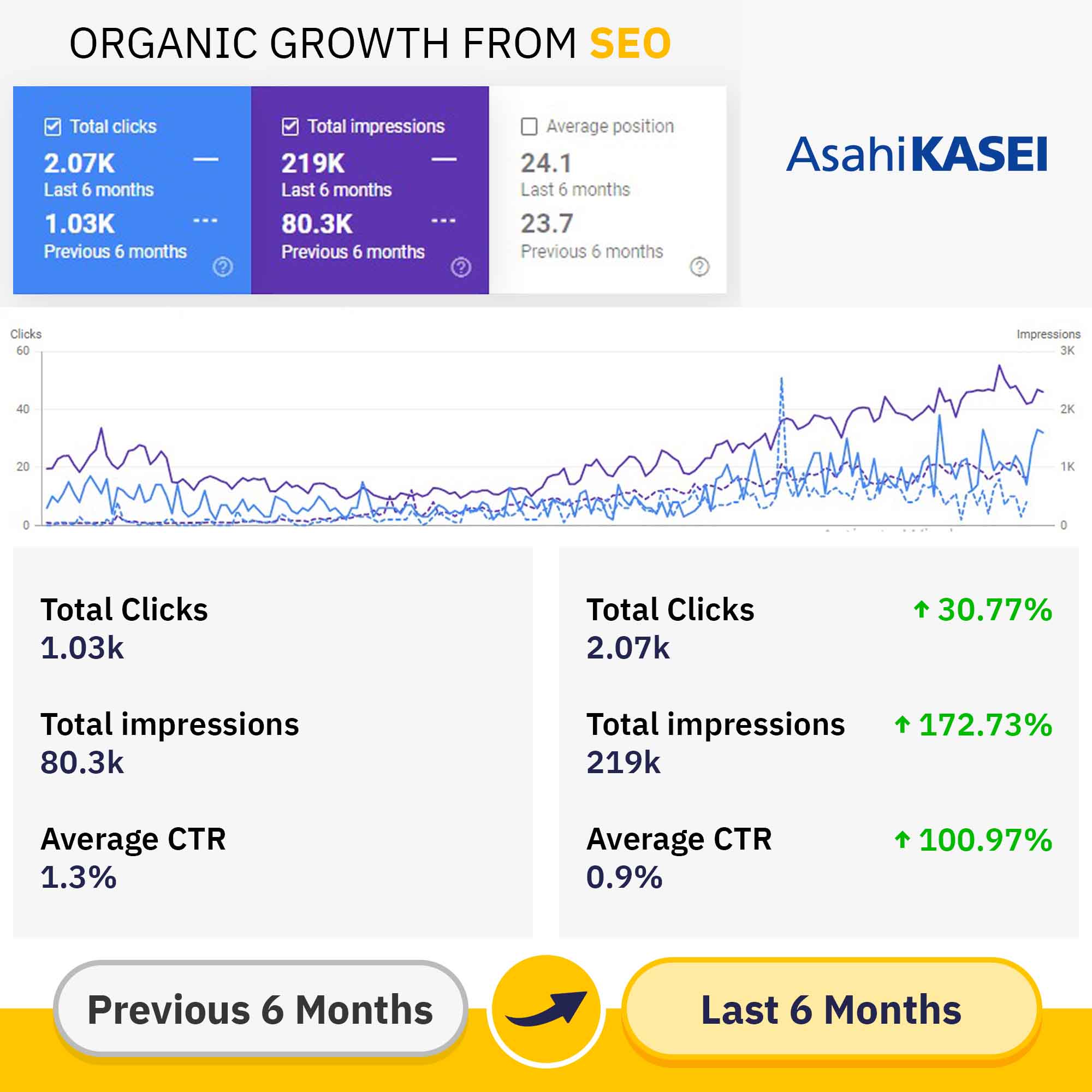 Boosting the organic traffic to Asahi Kasei's brand website.
Our SEO objective for Asahi Kasei was to enhance the website's ranking for the categories that its four products belong to. For instance, Cooking Sheet, is also referred to as Butter Paper, Parchment Paper, Baking Sheet, etc. Our aim was to attract traffic from searches using these alternate keywords and redirect them to Asahi Kasei's website.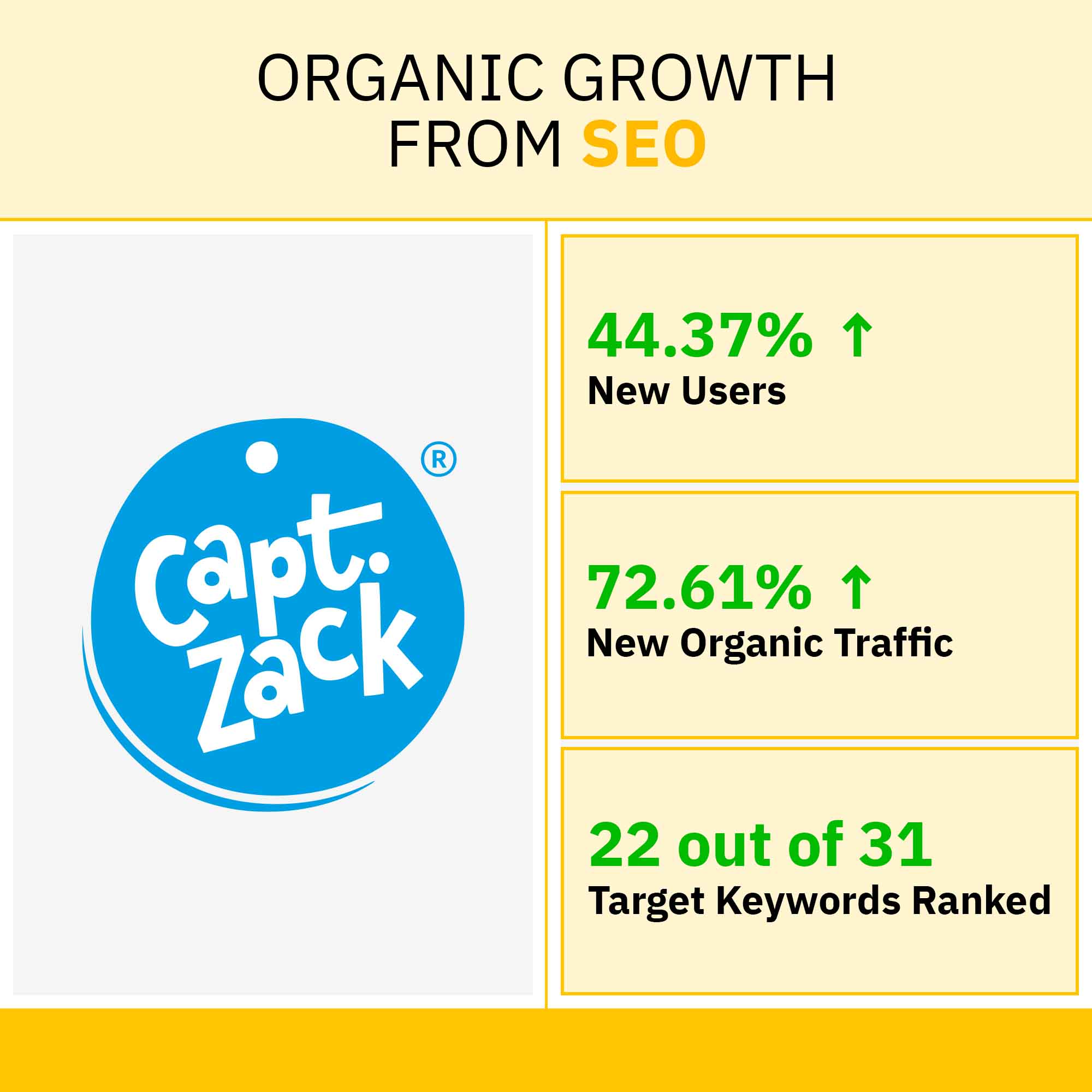 Driving organic traffic to Captain Zack's e-commerce website

We were tasked with helping our client build their brand and expand their reach through organic channels. With a multi-pronged approach, we aimed to increase their domain authority and improve their search engine rankings.
As a result, the brand saw impressive results within just two months of optimization. They began ranking for all relevant, high-competition keywords and even outperformed their competitors, who had been doing SEO for a longer period of time.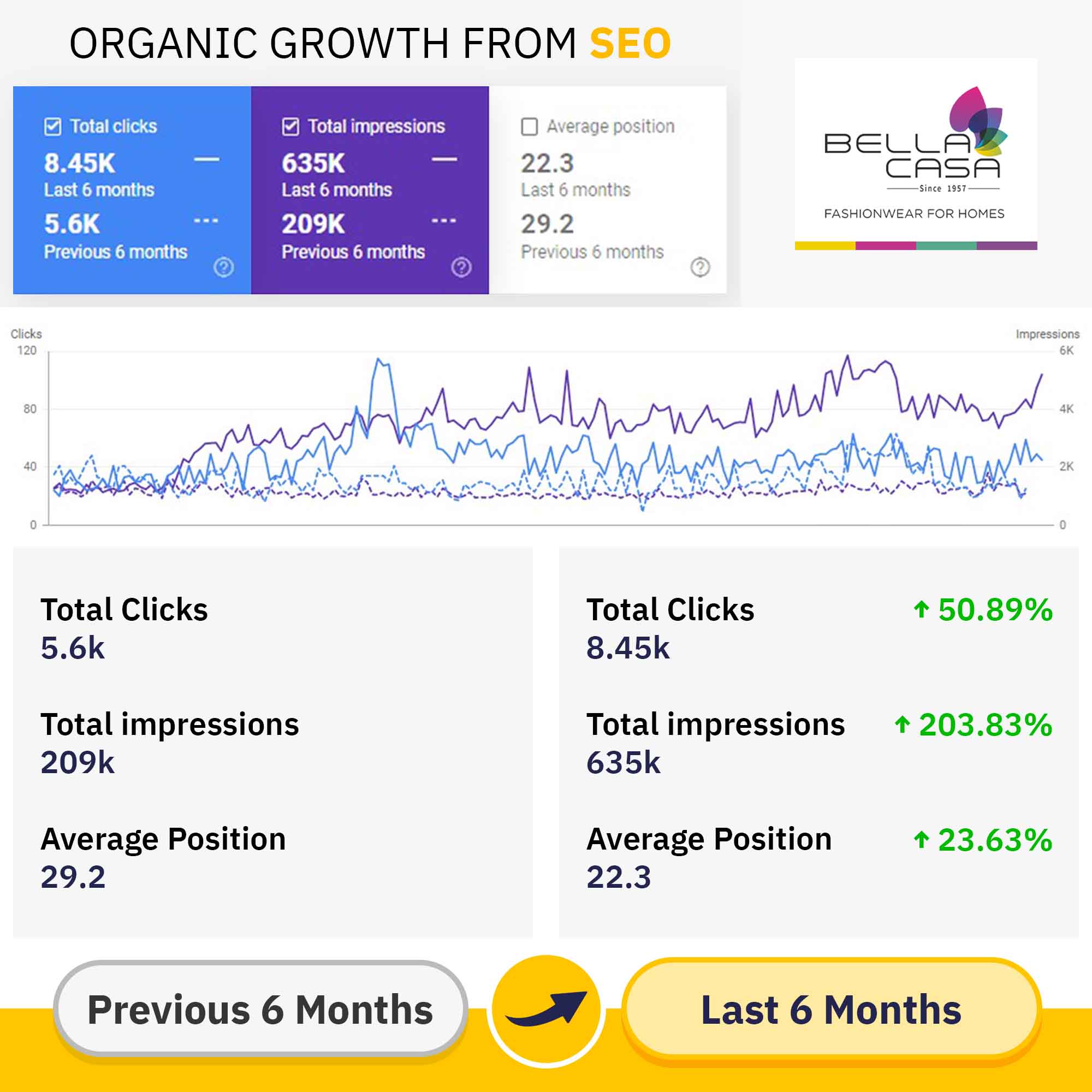 Boosting the organic traffic from Google to Bella Casa's e-commerce website

Given the highly competitive nature of the Home Furnishing market, our primary objective for Bella Casa was to achieve strong keyword rankings across multiple search terms, with the aim of driving increased organic traffic to their e-commerce site and ultimately boosting sales.
+
Organic Clicks Generated
Stop playing hide and seek with potential customers. Our SEO services can help them find you
and generate organic traffic!